<!- *************** end of header.inc ************************* -->


Congratulations to Lina Caneva of Melbourne for the recognition her film The Mascot received at the recent Sydney Film Festival!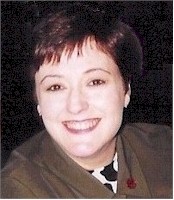 From the Sydney Morning Herald
Dendy Awards Winners
June 10, 2003
A film about the lost identity of a Jewish man saved by Nazis has stolen the show at the Dendy Awards for Australian Short Films, announced on Friday as part of the Sydney Film Festival. The Mascot, written and directed by Lina Caneva, won two gongs, including the top prize, the Rouben Mamoulian Award. The film also took away the 2003 Community Relations Commission Award, which is given to the film which best explores cross-cultural issues. Based on a true story, The Mascot relates the adventures of a young Jewish boy named Alex Kurzem who evaded extermination when a Nazi soldier adopted him as the mascot of his regiment. Alex promised never to reveal his true identity, and 60 years later, after he had settled in Australia, he still hadn't broken his vow.
---
Congratulations to Jon Caneva of Melbourne who on 30 May 2003 was awarded a Centenary Medal from the Australian Government for Services to Business and the Community and setting up a Community Bank in Windsor.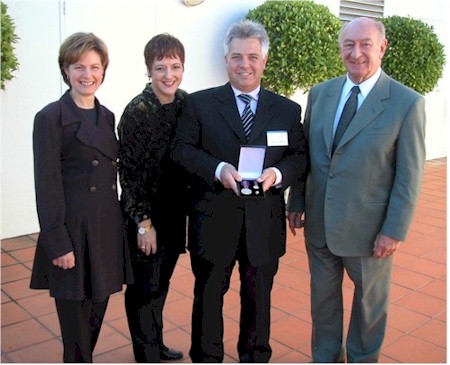 The Centenary Medal was announced by the Prime Minister on 28 December 2001. The Medal was created to honour living persons who have made a contribution to Australian society or government. This includes Australians who have lived through all our first century of federation ("Centenarians") and other persons who have made a contribution to the nation or their locality.
The Medal will enable the community to thank those who have made Australia's first hundred years as a federal nation such a great success and who have laid solid foundations for Australia's future. The award of the medal to them will be a fitting acknowledgement from the nation of their long contribution to Australia.
Designed by Balarinji, Sydney, the medal features a seven-pointed Commonwealth Star, representing the six Australian states, with the seventh point representing Australia's territories. At the centre of the Star is an indigenous styling of Aboriginal traditions at the heart of the continent. The colours in the ribbon are crimson for Federation (Sir Henry Parkes "the crimson thread of kinship") and blue and gold for the beginning of the 21st Century. The seven gold and red lines represent the pathways to federation of the states. There are 100 dots around the outer edge of each of the obverse and reverse symbolising 100 years of federation.
"Centenarians", namely Australian citizens born on or before 31 December 1901 and who lived to celebrate the centenary of federation on 1 January 2001, have an entitlement to the Medal.